Welcome to Port Orford and the Redfish Rocks Marine Reserve.
Located south of Port Orford, along the "Wild Rivers Coast", lies the Redfish Rocks Marine Reserve with its' five dramatic rock formations rising above the surface of the ocean.
The reserve encompasses 2.6 square miles of underwater habitats important for marine life, including vivid rock reefs and extensive kelp forests.  The abundance of life here provides great wildlife viewing opportunities of a variety of nesting seabirds, seals, sea lions, whales, and more.  Redfish Rocks Marine Reserve and Marine Protected Area can be explored and observed from both land and by sea.  Whether you are landlubber, waterman, or somewhere in-between, we have some recommended activities for your visit:
Battle Rock Park and Wayside
This is our home-base of operations top of Battle Rock and see one of the most spectacular views on the coast. Get your feet wet, relax and keep an eye out for Grey whales who feed among the kelp and rocks just off shore. This location is also home to the Battle Rock Visitor Center and our Redfish Rocks Community Team. Our office is located in the visitor center. Please, stop in and say hi. We would like to meet you and greet you to our community, our home. Battle Rock Park is within walking distance of restaurants, gift shops, motels, art galleries, an antique store and a bank. Today's most famous event at Battle Rock Park is Jubilee fireworks during the 4th of July weekend where the volunteer fire department sets off what some consider the best display on the coast. The park serves as a natural amphitheater for the visitors. Oregon named Battle Rock Park a State Wayfinder Point, and the state's Department of Transportation (ODOT) installed a webcam to weather, road, and traffic conditions.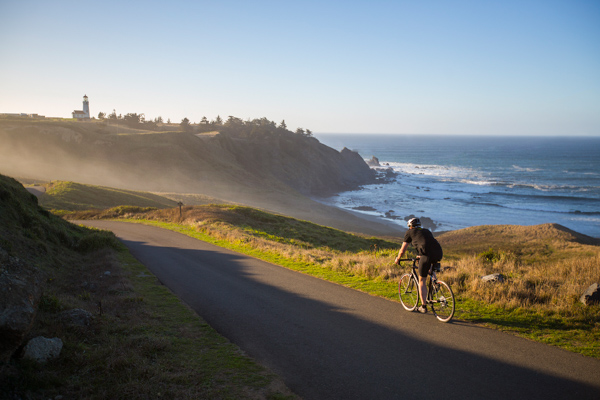 Ride the Wild Rivers Coast Scenic Bikeway
A Wild and Scenic river, lush cranberry bogs, towering basalt sea stacks and vast ocean views await riders on the Wild Rivers Coast Scenic Bikeway. You can complete this 60 mile route in one day or take it slower with several out-and-back ride options. A perfect start point is the historic Battle Rock Park in Port Orford, where you'll enjoy views of Redfish Rocks Marine Reserve, a protected habitat for marine mammals and nesting shorebirds. A 17-mile stretch of the Bikeway travels through the Rogue River-Siskiyou National Forest and along the Elk River, a nationally designated Wild and Scenic River, past pools teeming with native salmon and trout and a beautiful old-growth forest in the Grassy Knob Wilderness. A steady, gentle climb brings you to Cape Blanco State Park on the westernmost point of Oregon. At the tip of the cape stands Cape Blanco Lighthouse, the oldest working lighthouse in the state, built in 1870. During the ride you will encounter several inspiring panoramic views of the rugged coastline. Learn more about this unique experience at Ride Oregon Ride.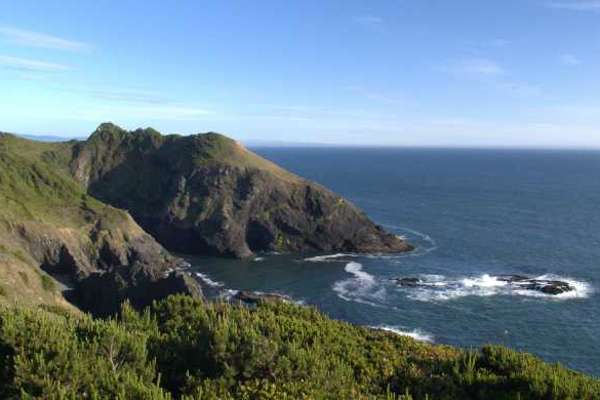 Port Orford Heads State Park
A series of connecting trails lead you through a Sitka spruce forest to the headlands where incredible views of surf and sea stacks will take your breath away. Steep cliffs overlooking the ocean offer unparalleled views of hidden coves, Redfish Rocks Marine Reserve, Humbug Mountain, Cape Sebastian, and Cape Blanco that can be seen from well-established viewing areas. In the coves between the cliffs seals sun on the rocks and whale watching from the numerous benches is a favorite of locals. Bring your binoculars to see numerous varieties of sea birds, and a large resident black tail deer population; please treat them as the wild animals they are.
Steeped in history, in the late 1800s and early 1900s, there were numerous shipwrecks along this section of the coast. This prompted the construction of a Coast Guard lifeboat station in 1934 at what is now the state parks museum. The museum is open Wednesday – Monday, 10 a.m.-3:30 p.m., April –October, and the park is open year-round. Find this hidden gem by turning west on 9th street from Hwy. 101 in Port Orford and turn up the windy Coast Guard Hill Road until you reach the park.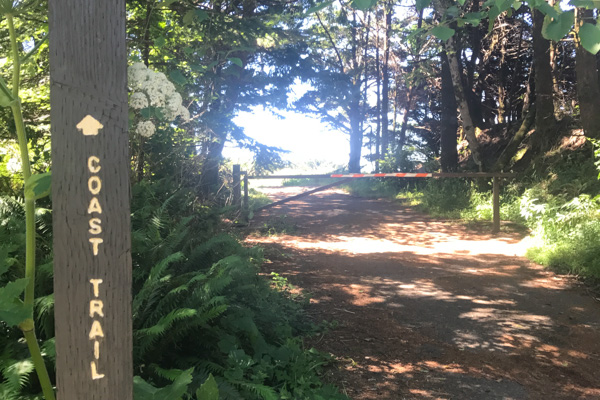 Enjoy a short walk or bike ride through big leaf maple, alder, and spruce forest and that provides its own very unique, up-close, and awe-inspiring views of the Redfish Rocks and far beyond. A great location for whale watching, foraging blackberries, and taking in the salt air high above the ocean. This historical trail is an easy, 4.6 mile out-and-back trip in Humbug Mountain State Park that will take about 2 hours to complete by foot Start at Mt. Humbug Campground, there is limited parking available the Fern Trailtrailhead, which is the beginning section of the Old Coast Highway. Neat Facts: On this trail you are walking the old route for Hwy. 101 before it was rerouted to its current location. This is also a section of the Oregon Coast Trial, which stretches the entire length of the Oregon Coast!
The wonders of the sea find protection in Oregon's new marine reserves. This short video provides a brief look at tide pool creatures, inhabitants of rocky reefs, and underwater species large and small reveals how they are all connected.
Rocky Point Beach Access Area
Take it all in by exploring the beach and tide pools where the waters of Redfish Rocks Marine Reserve wash ashore. This area is known as Rocky Point and Retz Creek. This is the area where the Redfish Rocks Community Team conducts many of its citizen science activities.
Depending on the time of year, the tide pools may be teeming with many intertidal creatures such as Red Rock Crab, Purple shore Crab, hermit crabs, gumboot chitons, nudibranchs, sea stars, a wide variety of seaweeds and algae, and much more! Before you go exploring, remember to know your tide pool etiquette. Best Idea: Take only pictures and leave the wildlife and plants for others to enjoy.
This area is just outside of the Redfish Rocks Marine Reserve so harvesting of some shell fish and other species is allowed. Just be sure you have the proper permits and know the regulations by visiting the Oregon Department of Fish and Wild Life, or calling (503) 947-6000. Visit our FAQ's page to find out more about regulations and restrictions of Redfish Rocks Marine Reserve and Marine Protected Area.
About 6 miles south of Port Orford, just across the Hwy 101 from"Old Fern Trail" (your trail head to access the Old Coast Road), is the 1,756 ft., Humbug Mountain. It is one of the tallest mountains in Oregon to rise directly from the ocean. Its slopes feature an old-growth temperate rainforest of Douglas-fir, spruce, grand fir, Oregon myrtle, alder and Western red cedar. As you are adventuring your way to the top, looking through the old growth trees will reward you with many breathtaking "window views" of redfish rocks and the Oregon coastline. At the top of the mountain, your only reward is your hard work and fast beating pulse, as no view is available from the summit. It truly is the journey, not the destination. This is a loop trail that splits roughly half-way up the mountain. This trail too, is a part of the much longer Oregon Coast Trail.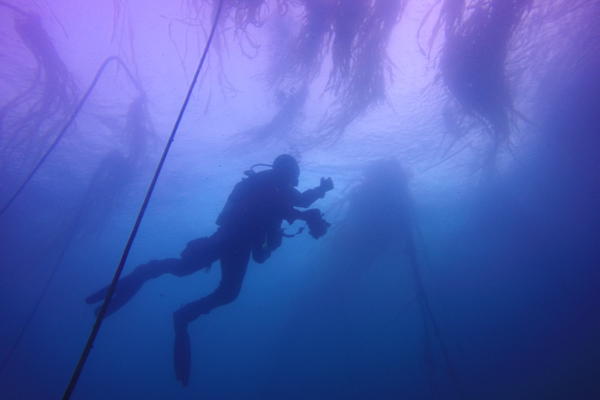 Divers, this one should be on your bucket list. Redfish Rocks Marine Reserve offers one of the premiere diving opportunities along the Oregon Coast. Just 2.5 miles from the Port of Port Orford, it makes for a quick trip. Redfish Rocks offers sightings of a wide variety of rockfish, lingcod, cabazon, wolf eel, and many other fishes. Steep and deep rock walls and kelp forests teaming with life can make for a multi-day adventure full of exploration and wonderment. Many divers choose to explore the waters close to shore. Your best entry in the area is at the Port of Port Orford. Access the ocean from the west facing side of the dock, there you will need to take your pick of a variety of rocky entrances. Kelp patches and rocky subtidal zones make for a great day. For those looking to Dive Redfish Rocks Marine Reserve or another location beyond the dock, you will need a boat. Anyone looking to launch a boat from the port will need specialized gear to hoist their boat in and out of the ocean. Non-tenant lift fees for recreational/sport boats are $50.00.
For more details and information about the port, visit www.portofportorford.com or call 541-332-7121.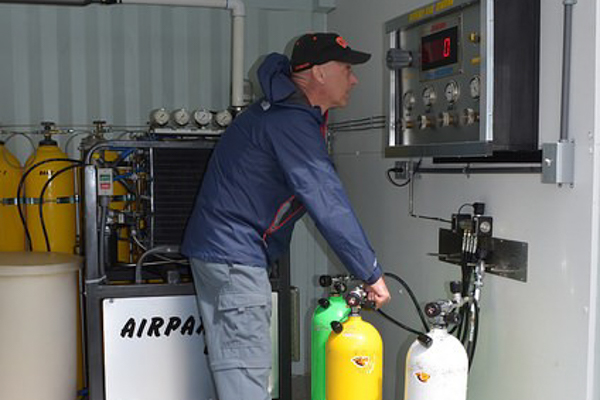 Divers can fill their tanks and keep on exploring by visiting the Oregon State University, Port Orford Field Station. (541) 366-2500. OSU manages and operates an air fill station specifically for recreational and research divers. This fill station was made possible by a collaborative partnership between The Redfish Rocks Community Team, Oregon State University, Oregon Coast Aquarium, Oregon Department of Fish and Wildlife, Travel Oregon, and the Wild Rivers Coast Alliance.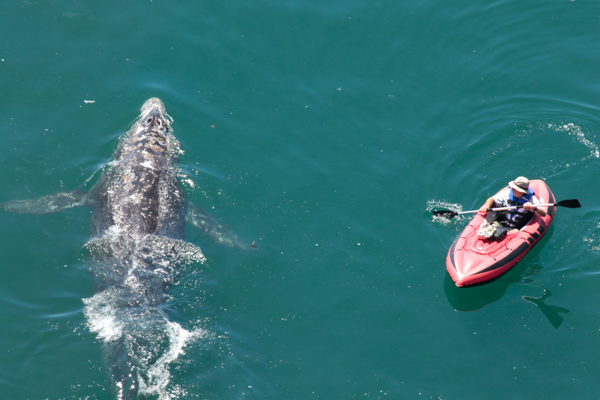 Kayaking and Stand Up Paddle Boarding
Let South Coast Tours take you on an adventure paddle in along the Wild Rivers Coast's nearshore ocean. Go fishing, wildlife viewing, or just simply enjoy the experience of gliding across the waterways of the banana belt coast of Oregon. The south coast holds much of Oregon's near shore reefs and some of the best fishing, photography, wildlife viewing and wildest rivers on the west coast. South Coast Tours offers a variety of fully equipped 2-20 person tours as well as custom overnight tours. We also do tours in the Bandon and Coos Bay region.Tours leave directly from the Port of Port Orford and generally take you around, in, and through the Port Orford Headlands. Longer kayak tours to Redfish Rocks Marine Reserve may be possible upon special request.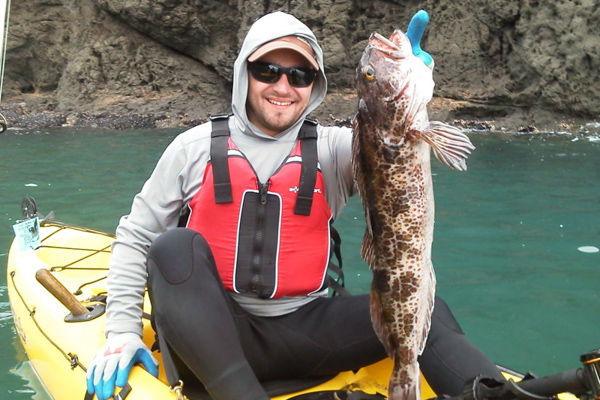 Here the fish are clean and wild. In a kayak, canoe, or rowboat, you can catch bottom fish, including lingcod, kelp greenling, rockfish, and more just waiting to snap up your bait. For kayaks or smaller boats, park at the bottom of the hill on Harbor Drive, just before entering the dock area. If you plan on hauling a small boat by trailer to the beach, be sure to have a good 4 wheel drive vehicle, as the sand is soft! Or try your luck by fishing directly off the Port Orford dock. Shoreline fishing is certainly an option as Surfperch can be caught from almost beach in the area.No matter the type of fish you plan to catch or type of fishing you plan to do, know before you go by visiting the Oregon Fish and Wildlife website, or call 503-947-6000, to get information on fisheries and fishing regulations.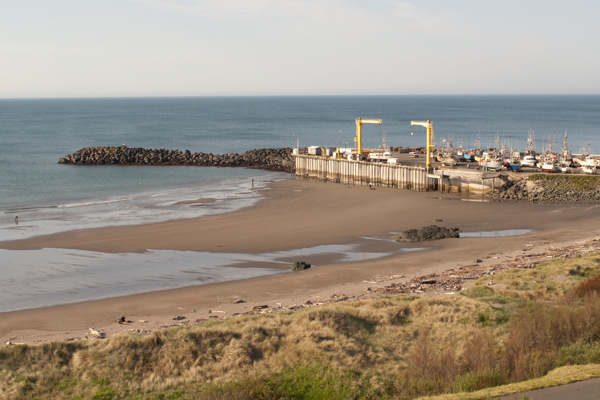 As you come down the hill, the first thing you will see is high dock and two large yellow cranes. Port Orford is home to one of only two dolly dock or dry dock on the West Coast. This is where all vessels headed to sea and returning home are launched and retrieved using the cranes. Resident commercial fishing vessels are housed on homemade dollies when not fishing.Anyone looking to launch a boat from the port will need specialized gear to hoist their boat in and out of the ocean. Non-tenant lift fees for recreational/sport boats are $50.00. For more details and information visit www.portofportorford.com or call 541-332-7121.
Head on down for visit, but be careful! This is working Port, so watch your step!
Boat Launching Services – Because of the dolly dock system, all vessels need to be equipped with lifting straps.
To find more activities for you and your family, places to eat, and for lodging opportunities, visit our Additional Visitor Resources Page.