We are a determined crew.
Researchers and fishermen, business owners and conservationists, storytellers, tinkerers, educators, recreationalists and thinkers. We act as a community voice.
We manage citizen science programs and support economic development; connect schools, clubs, and community with our ocean, a resource upon which we all rely. And we convene community around issues regarding Redfish Rocks Marine Reserve. Learn more about the Redfish Rocks Community Team and find out about opportunities to work with us.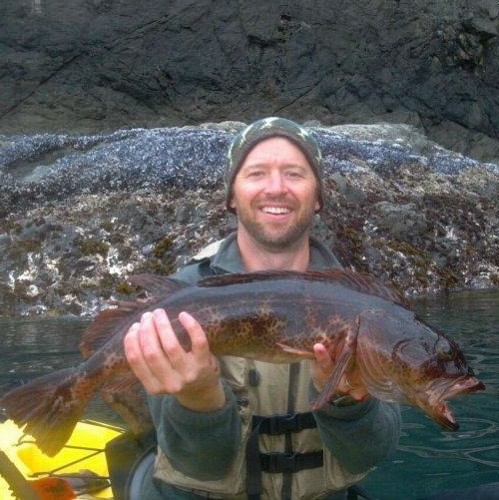 Dave Lacey - Team Chair
Dave owns a guided kayak tours business, South Coast Tours LLC. His civic/volunteer efforts have consisted of participation in The Lower Rogue Watershed Council, Riley Creek school volunteer, the Curry Natural Resource Advisory Committee, Gold Beach Youth Soccer board/coach/referee and the 4H Surfrider Foundation Gold Beach Surf Club.

Stakeholder Groups Represented: Recreational Fishing; Nonfishing Industry; Recreational Ocean User; Conservation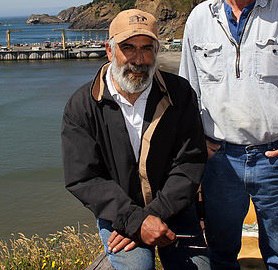 Chris Aiello - Vice Chair
Chris has a B.A. in Buisness Management from NYU. He has 38 years of experience as a commercial fishermen, collaborative marine research, and fisheries policy. He was involved in the process to design Redfish Rocks Marine Reserve and has participated in collaborative research at the reserve.

Stakeholder Groups Represented: Commercial Fishing, Research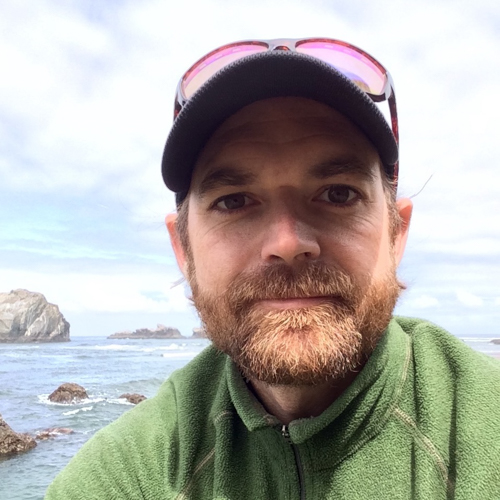 Greg Ryder - Team Secretary
Greg has many years of experience working with natural resource management agencies. Including extensive experience providing environmental and historical education through interpretive hikes, walks, and talks. In his spare time, he likes to be with his family and out recreational fishing or clamming.

Stakeholder Groups Represented: Education, Recreational Fishing, Conservation
Tyson Rasor - Team Member
Tyson Rasor grew up in Pacfic Northwest. Since 2009, fish, food, and community have taken front and center. Since 2009 he has volunteered with the United States Peace Corps to help develop the capacities of fishermen in Morroco, volunteered with AmeriCorps through the Resource Assistance for Rural Environments program through the University of Oregon, and previously served as the Project Coordinator for the Redfish Rocks Community Team. Today, Tyson is the Fish and Food Program Manager with Ecotrust, in Portland Oregon, and supports community-based fishers engaging in sustainable harvest practices by helping them build local markets, connect to key resources, enable infrastructure, and overcome supply chain barriers.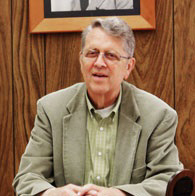 James Auborn - Team Member
Jim served as Mayor of Port Orford from 2010 – 2017. Currently he serves as on the Port Orford City Council. He is a retired naval officer with a political and scientific background. He joined to the team to help with economic and community development opportunities combined with a conservation ethic.

Stakeholder Groups Represented: Local government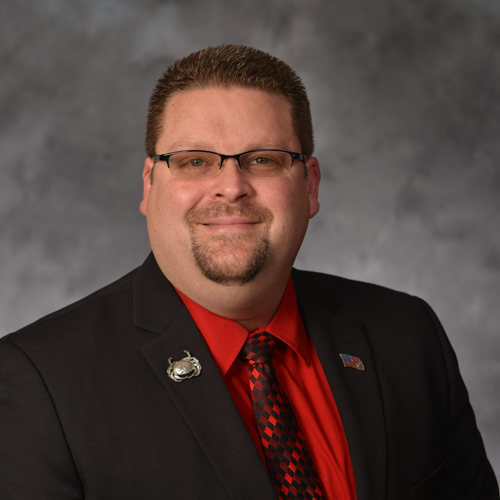 David Brock Smith - Team Member
David has served on the Port Orford City Council, was a Curry County Commissioner, and has recently been elected as State Representative for House District 1. Throughout his life he has been an active member with various civic organizations and managed a family restaurant in Port Orford.

Stakeholder Groups Represented: Local Government, Recreational Fishing, Commercial Fishing, Nonfishing Industry, Economic Development, Recreational Ocean User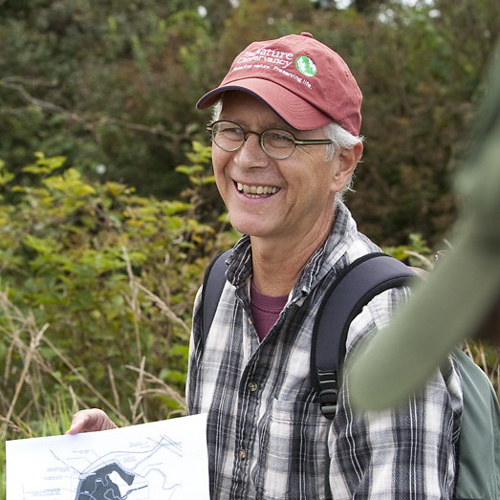 Dick Vander Schaaf - Team Member
Dick is the associate marine and coastal conservation director for The Nature Conservancy in Oregon and has worked in the conservation arena for over 25 years. His work with the Conservancy involves both active conservation and restoration activities as well as the promotion of cooperative projects along the Oregon coast that involve a variety of funding mechanisms as well as partner organizations, public agencies, institutions and individuals.

Stakeholder Groups Represented: Conservation; Marine Scientist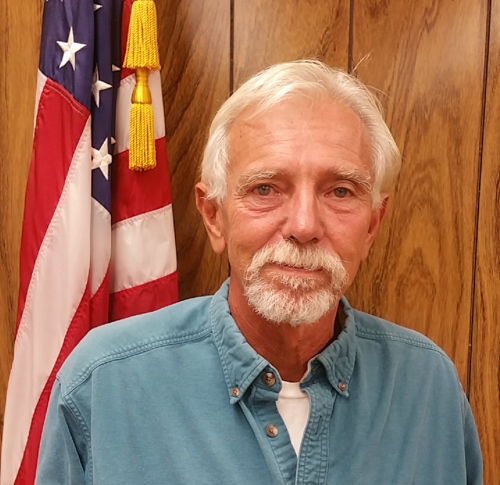 Gary Anderson - Team Member
Gary worked as Port Manager for Port of Port Orford for 10 years. In 2014 he retired and later became a port commissioner. Before that time, he spent 28 years as a commercial fisherman. Currently, Garry serves as member of the Port Orford Rotary Club.

Stakeholder Groups Represented: Local Government; Recreational Fishing; Commercial Fishing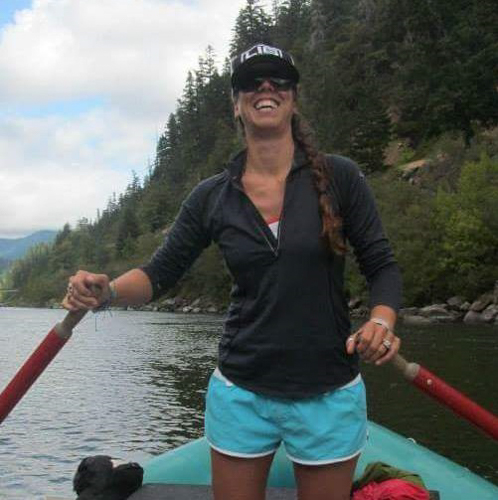 Kelly Timchak - Team Member
Kelly serves as the Lower Rogue Watershed Council Coordinator. Kelly holds a B.S. in Wildlife Biology from Southeast Missouri State University and a M.Sc in Fisheries from the University of New Brunswick (Canada). In her spare time she enjoys hiking, rafting, fishing, cooking, surfing, and traveling.

Stakeholder Groups Represented: Biological Research, Non-consumptive Recreation, Recreational Fishing, Watersheds
Terry Mock - Team Member
Terry received a degree in Real Estate and Urban Land Studies from the University of Florida in 1972. From 1972 through today, Terry has developed a variety of pioneer residential, commercial, industrial and recreational land development projects which employed innovative sustainability technologies, including a specialty in native plant preservation and restoration techniques.

Terry started the first tree nursery cooperative in U.S. history, was elected to Board of Directors of the Florida Chapter of the International Society of Arboriculture, was appointed by the Governor's Commission for a Sustainable South Florida to the Sustainable Agriculture Committee, co-founded the Florida Champion Tree Project, and was appointed as a founding Executive Board member of the USDA South Florida Community-Urban Resources Partnership. Recently, he completed a three year term as Director of the International Society of Arboriculture and stepped down as the Founding Executive Director of the non-profit Champion Tree Project International to become certified in permaculture design, establish Tree of Life Sustainable Development and work with Sustainable Land Development Today magazine, as an Editorial Board Director and SLDT Newsletter Editor,is executive Director of Sustainable Land Development International and is developing a sustainable home and permaculture eco-forestry research, education, and recreational project overlooking the Pacific Ocean and the largest remaining old-growth forest on the southern Oregon coast.

Stakeholder Groups Represented: Watersheds, Socioeconomics, Conservation